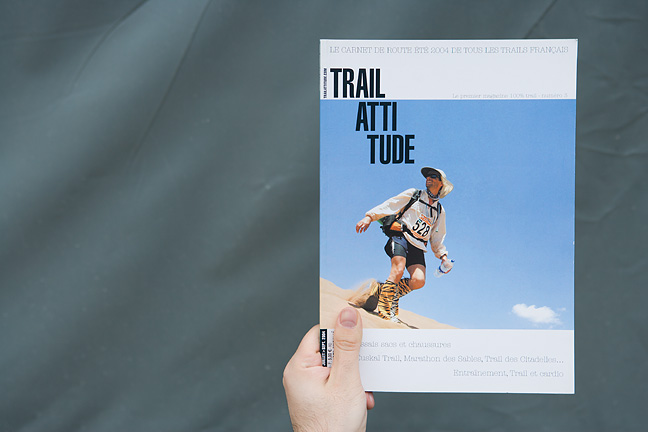 TRAIL ATTITUDE MAGAZINE COVER
Trail Attitude is the first French magazine entirely dedicated to the sport of trail running. Depending on the issue, I either illustrate its pages with my photographs or write an article. I also sometimes combine my photography and writing for gear reviews and how-tos. Note: cover photograph by Marc LAUBOUTAIN.
TIP: To print images, enable "Print backgrounds" in your browser preferences.