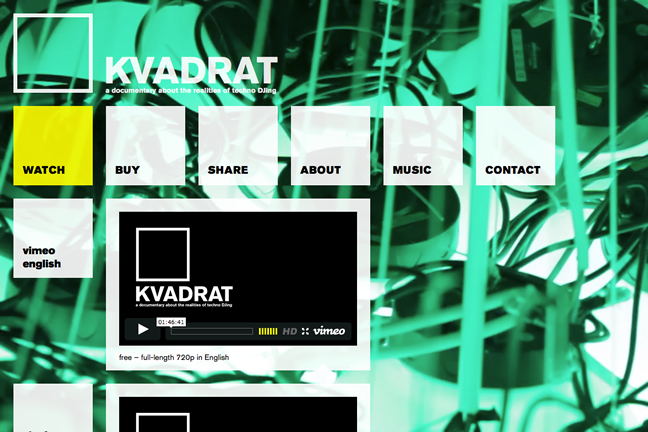 KVADRAT MOVIE WEB SITE +
Kvadrat is my first feature-length film, a documentary about the realities of techno DJing that I wrote, directed, photographed and edited. The movie omits the typical documentary elements: no interviews, no explanatory voice-over, no facts, no figures. The visuals and the techno music replace them, leaving the detailed interpretation to the viewer. The film's web site reflects this approach.
TIP: To print images, enable "Print backgrounds" in your browser preferences.