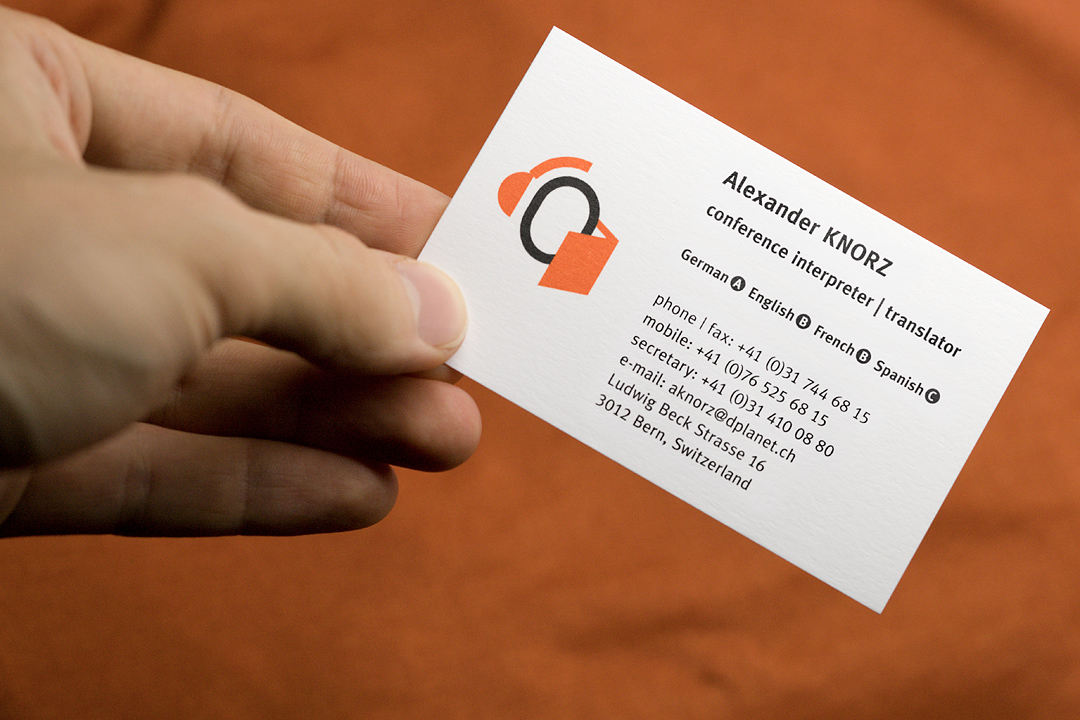 ALEXANDER KNORZ & ASSOCIATES +
A complete identity system for a Swiss group of interpreters and translators: logo, colors, typography, paper stock, adaptations. My concise and minimalist design affirms the idea of professionalism and reliability. The logo symbolizes conference interpreting (headphones used for simultaneous work) and translation (written documents). Printed with 2 Pantone spot colors on a conventional offset press.
TIP: To print images, enable "Print backgrounds" in your browser preferences.