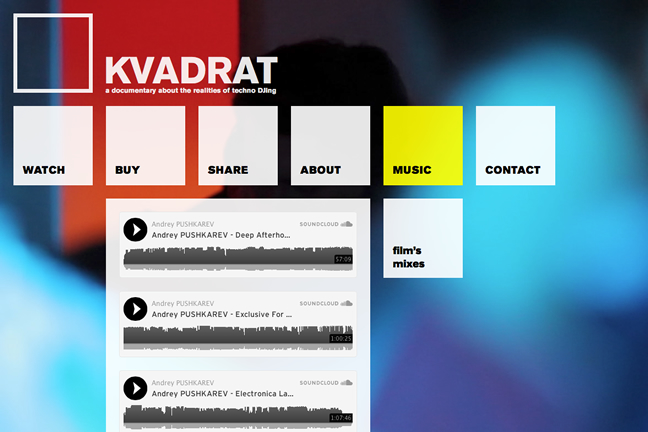 KVADRAT MOVIE WEB SITE +
More than 100 full-size 1080p frame grabs from the film illustrate the site, enticing to watch the movie. I coded an intelligent PHP session system, which displays a pseudo-random picture on each page and insures the visitor never sees the same image twice… unless they refresh a page more than 100 times. And even then, my algorithm will avoid showing the same image in sequence.
TIP: To print images, enable "Print backgrounds" in your browser preferences.