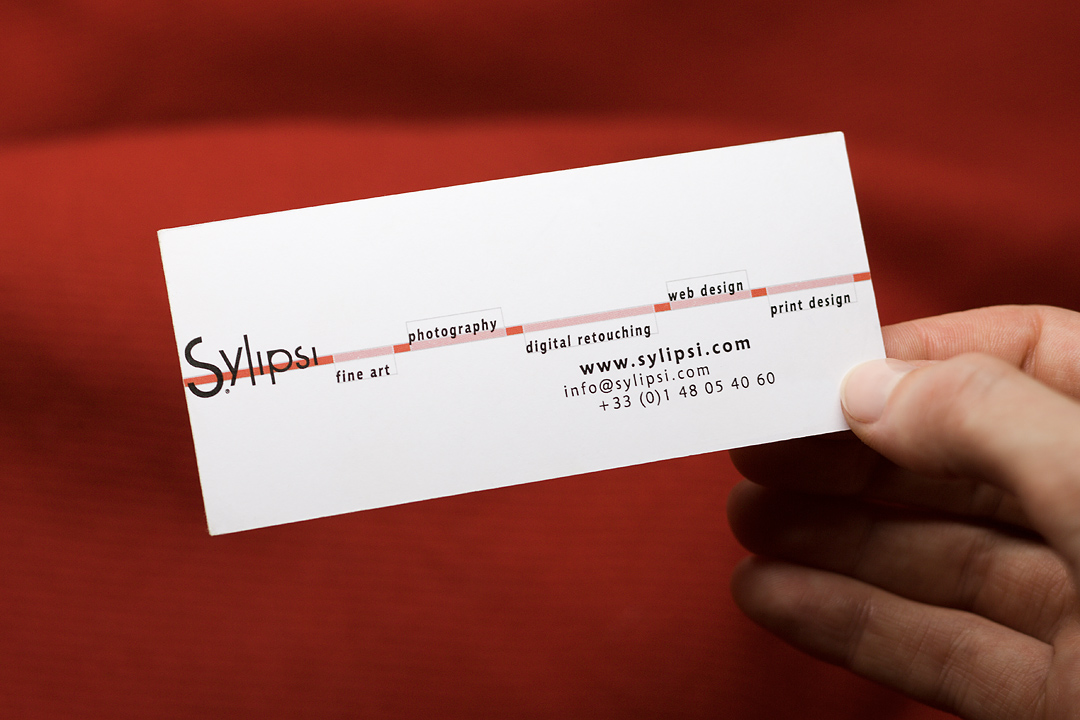 SYLIPSI VISIT CARDS (COMMON VERSO)
Each of Sylipsi's visit cards shared a common verso side, albeit with a different color to symbolize the cardholder's main area of expertise. As on our web site, our visit cards used the timeline metaphor to illustrate our workflow. From concept (συλληψη or silipsis in Greek) – our name and logo; to basic elements – fine art, photography; to digitization and transformation – digital retouching; to final published result – web design, print design.
TIP: To print images, enable "Print backgrounds" in your browser preferences.