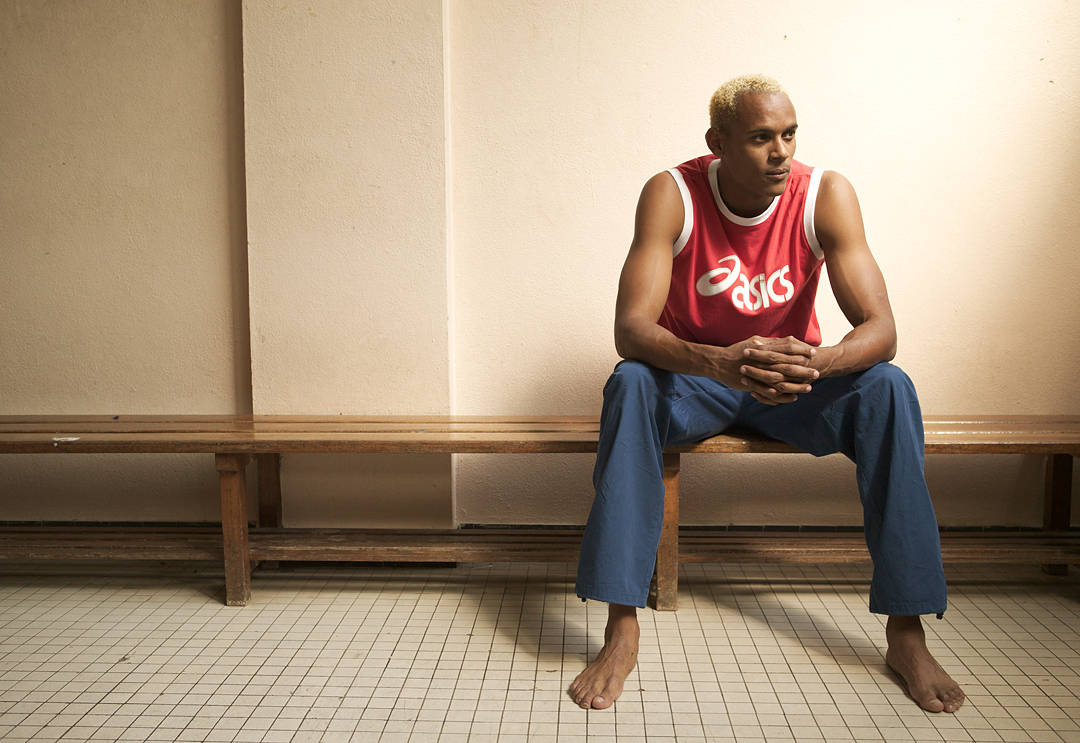 MY PORTRAIT OF MARC RAQUIL WEARING ASICS SPORTSWEAR
Asics, a multinational athletic equipment company famous for their shoes, was launching a new product line of sportswear on the French market. They first approached me to create photographs for marketing brochures that would help their sales people. Asics wanted to use their sponsored sprint runners, Marc RAQUIL and Leslie DJHONE, as "models".
TIP: To print images, enable "Print backgrounds" in your browser preferences.